When creating videos, sometimes I don't want the entire content of particular music tracks in my videos. Maybe I want the vocals only, or even the instruments. With LALAL.AI, I can isolate the vocals from the song, and in this example, I have two different versions of the same song, "Can't Fake the Feeling" by Geraldine Hunt, in this post.

First, I uploaded the original song to LALAL.AI, then selected vocals only. After LALAL.AI processed the song, my vocal-only track was ready for download instantly.

Next, I proceeded with another selection to have only the instrumental version processed. There was no need to upload the song again because LALAI.AI retained the uploaded original version for processing.

In my three files below, I've included first the original track, then the instrumental version and finally the vocals-only version.
Convert Your File Now and Earn Free Minutes
You will get 5 free minutes to put toward the task of separating audio and video into stems for every person who signs up for a LALAL.AI account (click here for new account activation).
After registering (click the link), invited users to get an additional 10 minutes.
Your profile on LALAL.AI will show the total number of new members who joined, thanks to your referral link. Unlimited usage of the connection is permitted. You may have as many guests as you want.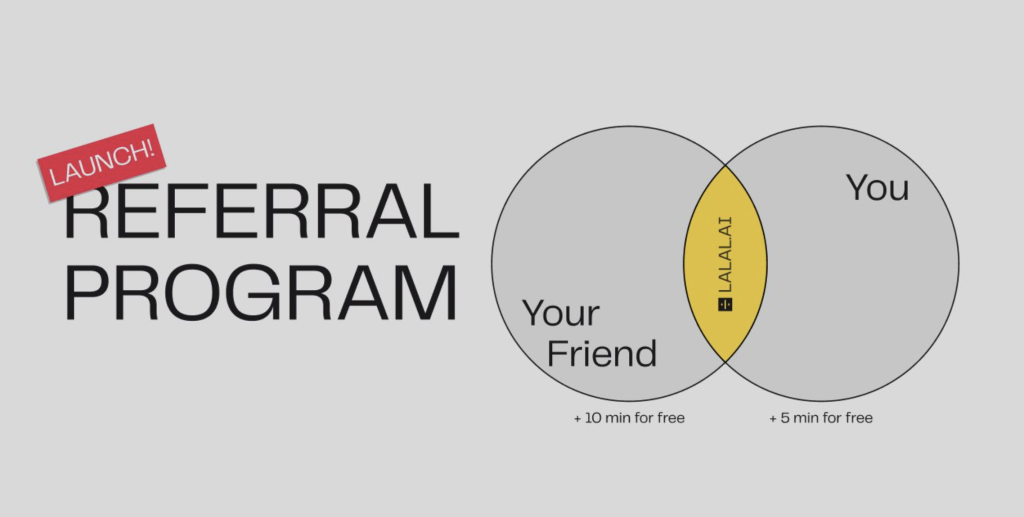 After registering, invited users get an additional 10 minutes.